Ahead of Submarine Networks World, Telecom Review Asia spoke with Anders Ljung, Business Manager Submarine Cable Solutions at Hexatronic in Hudiksvall, Sweden, about the company's stellar progress and what the future holds.
Hexatronic has recently published a very positive interim report for Q2. Can you tell us more about the progress that has been made recently?
This quarter, Hexatronic has seen strong growth, unprecedented margins and an even stronger order book. Investments made in England, Germany and the US to enable growth have started to pay off.  We have made four recent acquisitions, two of which are in Australia – The Fibre Optic Shop, which specialises in manufacturing fiber optic cabling for telecoms operators and "harsh environments", and the Optical Solution Australia Group, a distributor and solutions provider.  These acquisitions, amongst others, have given us a good platform for continued growth.
Earlier this year, we announced a number of submarine cable contract awards and the factory in Hudiksvall remains busy manufacturing customer orders. We have just completed loading armoured cables onto the C/S IT Intrepid for the CrossChannel project – the first submarine cable system to cross the English Channel in nearly 20 years. Those interested to track our progress can tune in to watch the CrossTalk series.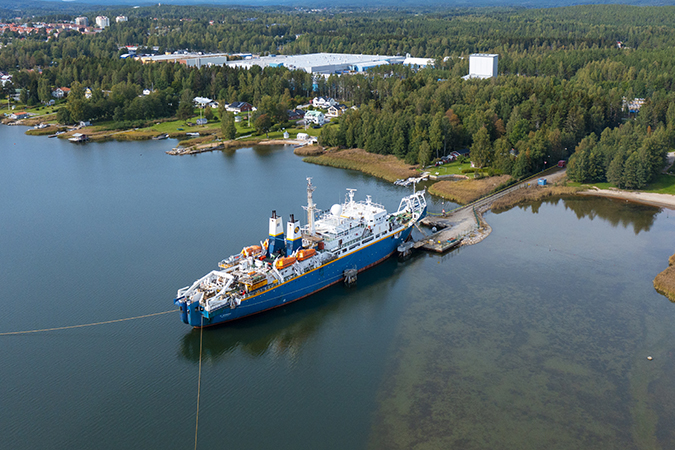 You mentioned submarine cables. Can you share any highlights from that side of the business that may interest SNW attendees?
In recent years, Hexatronic has seen its submarine cable business grow. Increasing bandwidth demands and the need for improved connectivity, low latency and route diversity have all contributed to customer requirements. I am pleased to report that our team has secured a number of new and repeated customer orders. We are providing cables for new projects in Asia, North America and Northern Europe, and our order book is a mixture of submarine cables for telecoms and offshore energy purposes, as well as integrated fiber optic parts for power cables.  
In terms of product development, our range of cables is based on extensive experience in submarine cable projects, including design, project management and installation, and our offering comprises cables using a loose tube design for depths down to 3,000 meters. Hexatronic's investigations into lowering fiber attenuation are ongoing, aimed at allowing us to offer longer reach submarine cable solutions. Soon, we hope to be able to welcome visitors back to the Hudiksvall factory, although many customers now prefer to perform virtual factory acceptance tests, comfortable in the knowledge that Hexatronic manufactures high-quality products.
You recently co-authored an article on the importance of understanding the unrepeatered sector of the submarine systems market. Can you tell us a little more about this and why you believe it is necessary?
Yes, unrepeatered cables form an important part of submarine connectivity, but have largely gone unscrutinized by the industry, mostly due to their simple design and distance limitations. Unrepeatered links were the original 'Open Systems' owing mainly to their passive nature, and they are often procured in a disaggregated manner largely due to the simplicity of their line design. They are used for different purposes in several markets. For pure telecoms, they typically form short point-to-point systems between neighbouring countries, regions and islands. They can add expand links to international connectivity by joining onto transoceanic systems at their landing points, and they are typically used to cross harbours, rivers and lakes.
Unrepeatered links are also used to provide connectivity to and between oil platforms, offshore wind farms and ocean observatories. They provide a telecoms path to power systems, either as an integral package or an outrider cable. Unrepeatered systems do away with the need for power feeding equipment, repeaters and line monitoring equipment, making them attractive for parts of the world where resources are limited, or locations where high-power equipment may not be desirable, such as oil platforms. For these reasons, we believe the role they play in both regional subsea connectivity and supporting telecoms infrastructure within sister networks such as oil and gas, renewables and power cables is too significant to go undiscussed. There will always be a requirement for short hop connectivity, and the advantages it offers in terms of cost, timescale and complexity are huge.
Earlier this year, Submarine Telecoms Forum (STF) carried out a review of unrepeatered activity across the globe and noted that the difficulty with studying this subject is that the majority of unrepeatered systems go unannounced, in particular those which support oil and gas networks and power cables. Many contract awards are directed and every supplier will not receive every tender. The team at Hexatronic worked closely with STF to analyse unrepeatered data that is publicly available and to compare it to our experience in the industry, and we estimated that the ratio of announced to installed unrepeatered systems is around 1:5. This makes it very hard to understand the global unrepeatered market and to predict regional patterns and growth rates.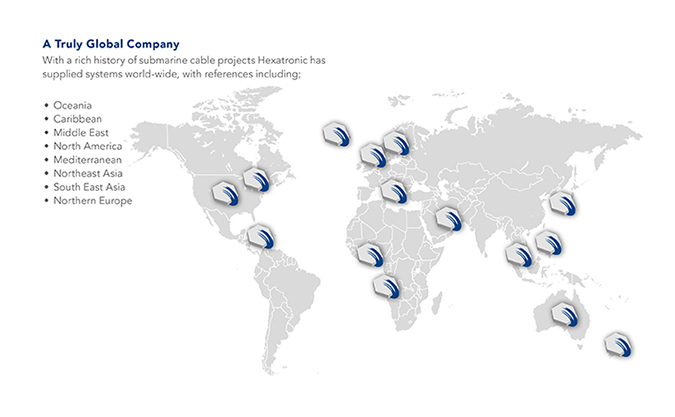 Looking forward, new unrepeatered projects have been publicly announced in Europe, North America, South America and the South Pacific, which we expect to be implemented in 2022 and onwards. I do anticipate regional construction plans to differ compared to recent years, and as more of the islands in the South Pacific gain connectivity, we are likely to see less growth there, and a renewed focus in Europe and African countries as they start to replace ageing infrastructure and grow to meet increasing data demands. Emerging markets in South America are also likely to increase the amount of activities. I continue to encourage the subsea community to share data about this important infrastructure so that unrepeatered systems can take their place in history alongside their repeatered siblings.